The Aqara Smart Plug Action Component allows you to switch on or off the smart plugs provided by Aqara. You will need to pair the plug with the Gravio dongle first, so it will appear in the "Sensor Node Name" dropdown.
Using the drop downs allow you to control which layers / devices should be triggered.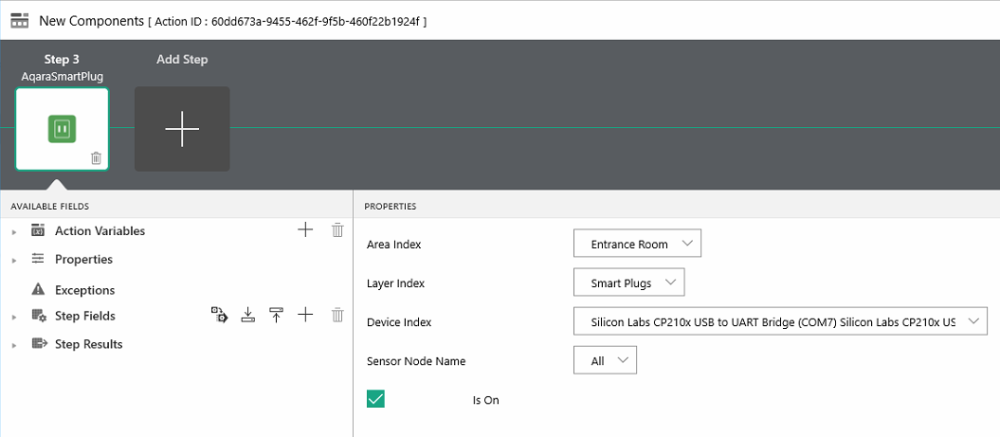 Feedback
Thanks for your feedback.