The Branch and BranchCase Action Components belong together and allow you to run variables against conditions and then branch the Actions depending on the conditions.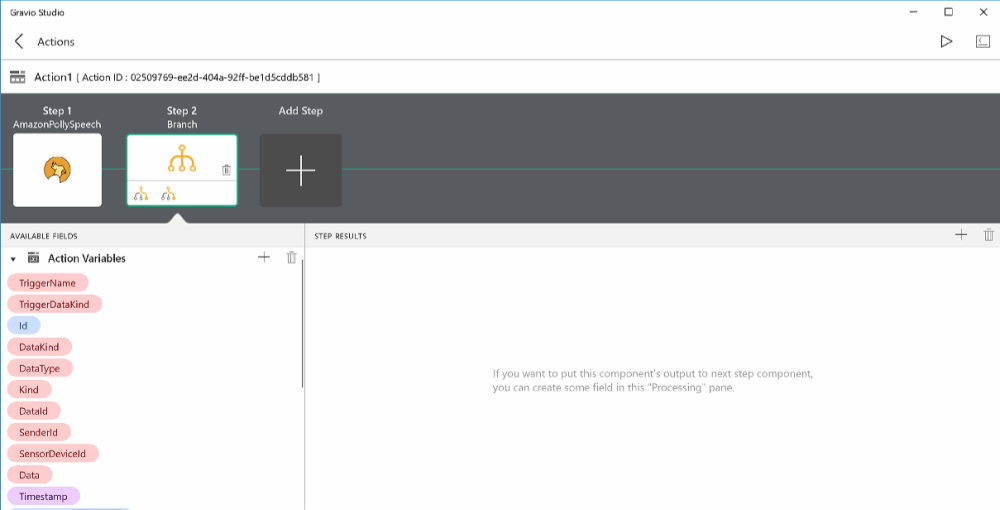 If you add a Branch component and then double click on it in the timeline at the top, you move down a "hierarchy level" as indicated in the breadcrumb bar at the top: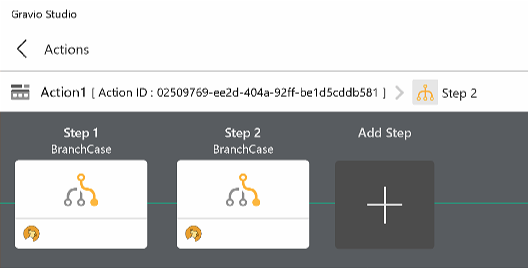 In this level, you can only add BranchCase Components where you specify the condidtions, under which the Action should continue within which BranchCase.
After double-clicking on the BranchCase, you will go one hierarchy level deeper where you can continue to design your Steps: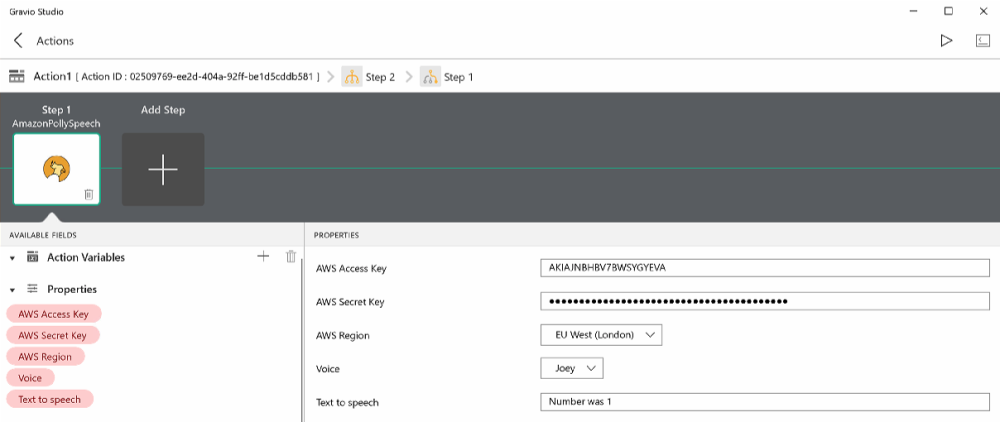 Feedback
Thanks for your feedback.