The Gravio Light component allows you to turn Gravio Light on / off and change the colour and brightness.
To use this component, you need to pair Gravio Light in advance.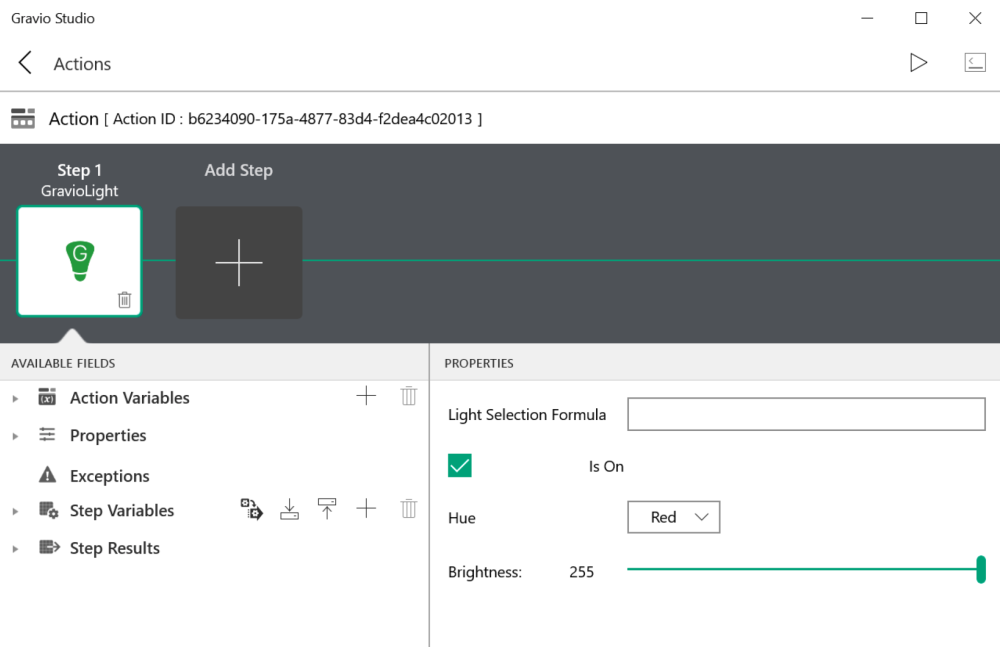 Component Properties
| | |
| --- | --- |
| Light selection formula | If a "Light selection formula" is specified, only specific bulb will be operated. For example, if you specify Living, you can only manipulate bulbs that contain the string Living in the node name. Regular expressions can be used for values. If the value is empty, all light bulbs will be operated. |
| Is On | On / Off designation |
| Hue | Color specification (select from Red, Yellow, Green, Blue) |
| Brightness | Select brightness (select from 0 to 255) |
Feedback
Thanks for your feedback.