Windows
Install Gravio Studio from the Microsoft store: https://www.microsoft.com/store/apps/9N0D93KPVW3C
Launch Gravio Studio
If you don't have an account already, create an account here by filling out this form and agreeing to the terms and conditions.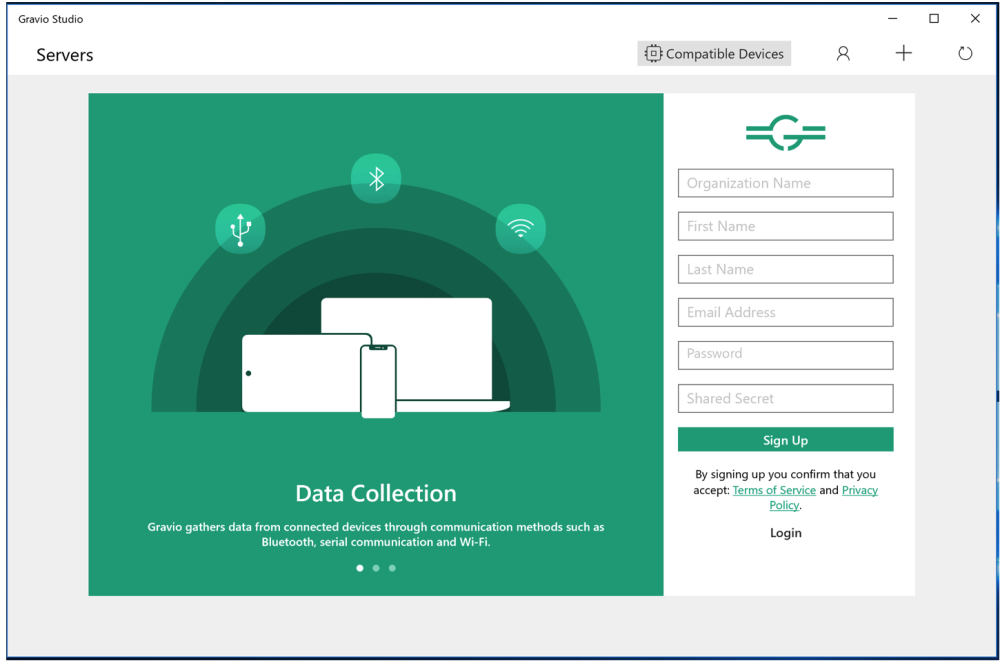 If you already have an account, please log in.
If you signed up for a new account, please verify your e-mail address by using the verification code from the e-mail.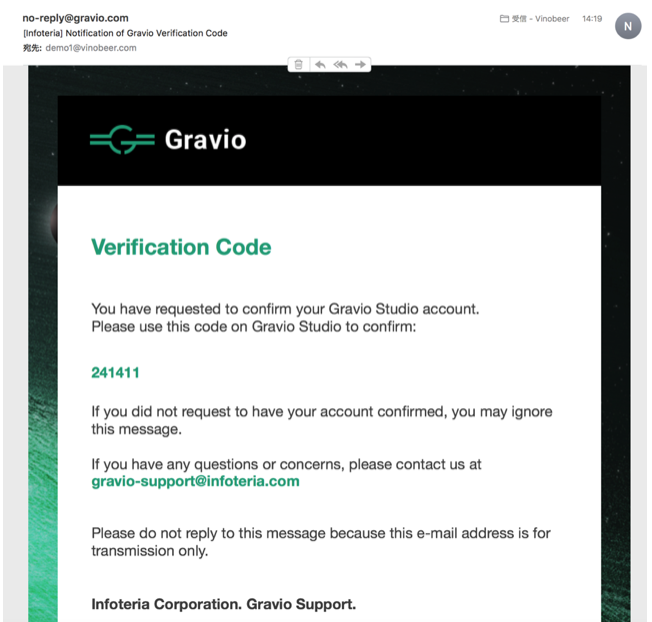 Enter the verification code in the login the first time you log in.
You will find yourself in the empty dashboard: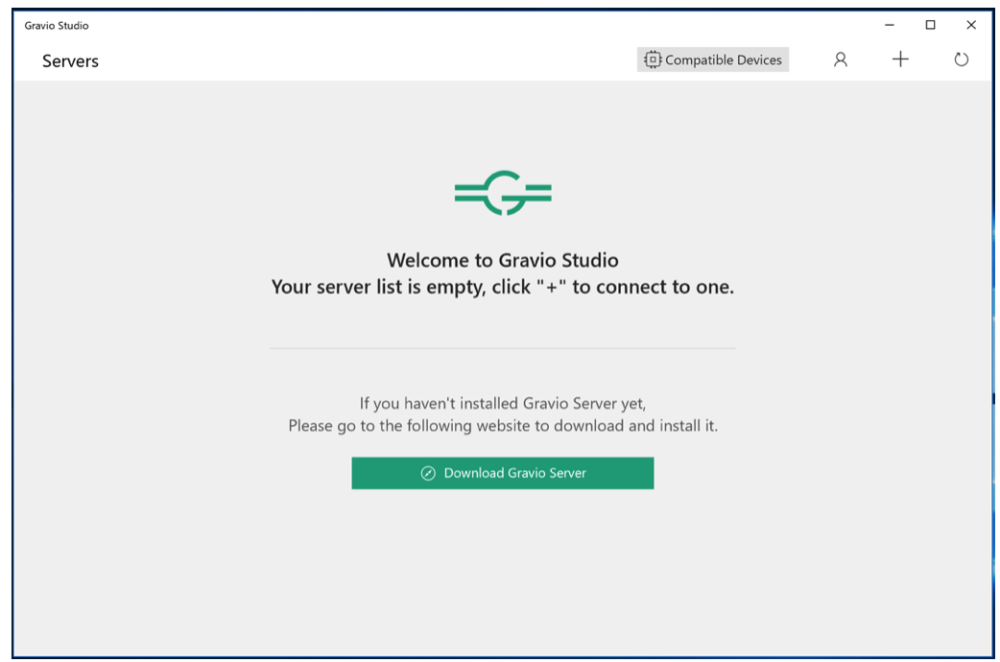 The dashboard is empty, because you don't have a server set up yet or a server in the network hasn't been found yet. We are now going to download and install the Gravio Server.
If your servers are in different Network segments, Gravio may not be able to pick them up automatically. In this case you can use the "+" mark to add any new servers manually using the IP addresses.
If you already have a

GSS

on another machine, the dashboard will contain Gravio Servers looking like this: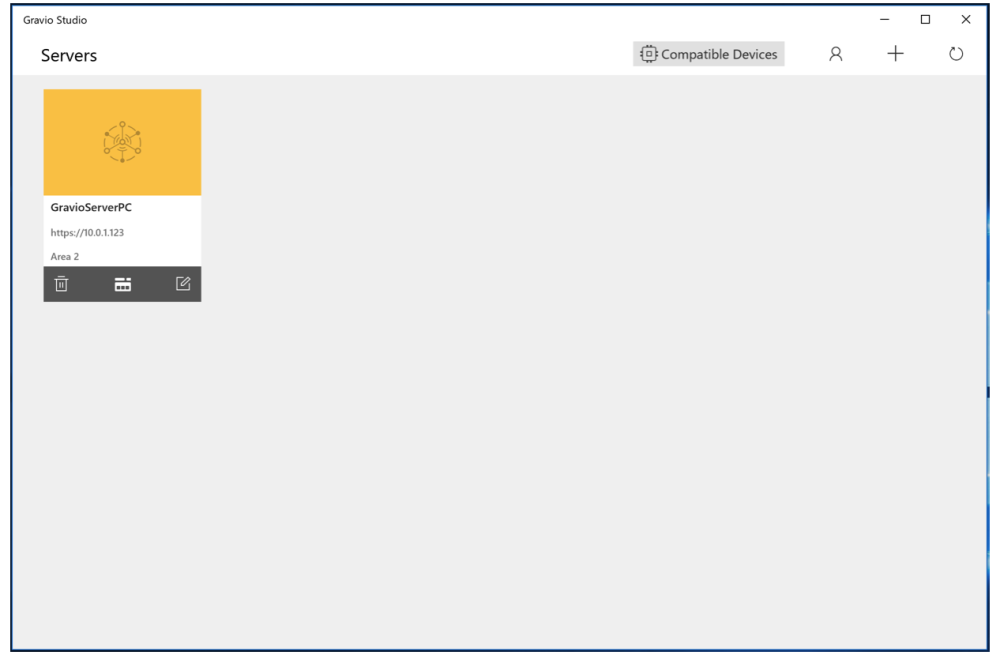 If you do not have any servers yet, click on the "Download Gravio Server" button to install the Gravio Server locally.
The browser is opened and shows the following page. Download the application and press the "Run" button.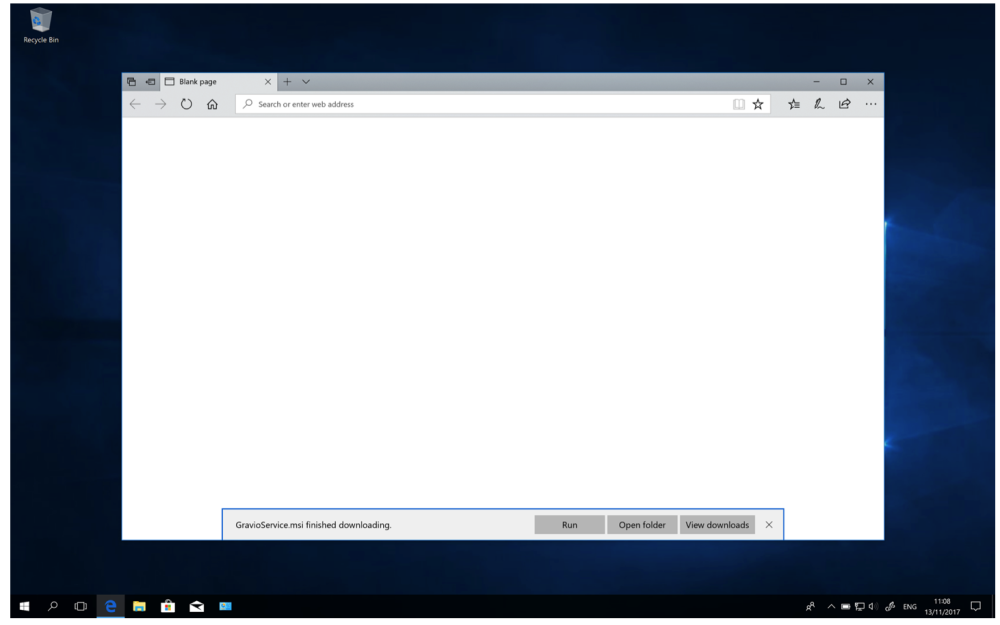 Start the Windows installer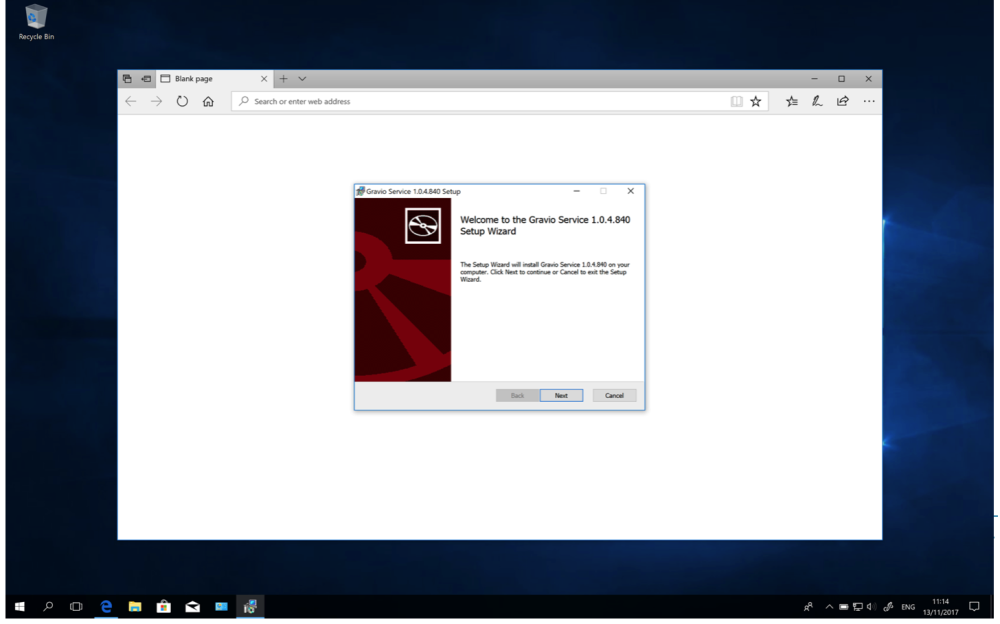 Complete the installation and restart Gravio Studio. You should now see the local server on the dashboard: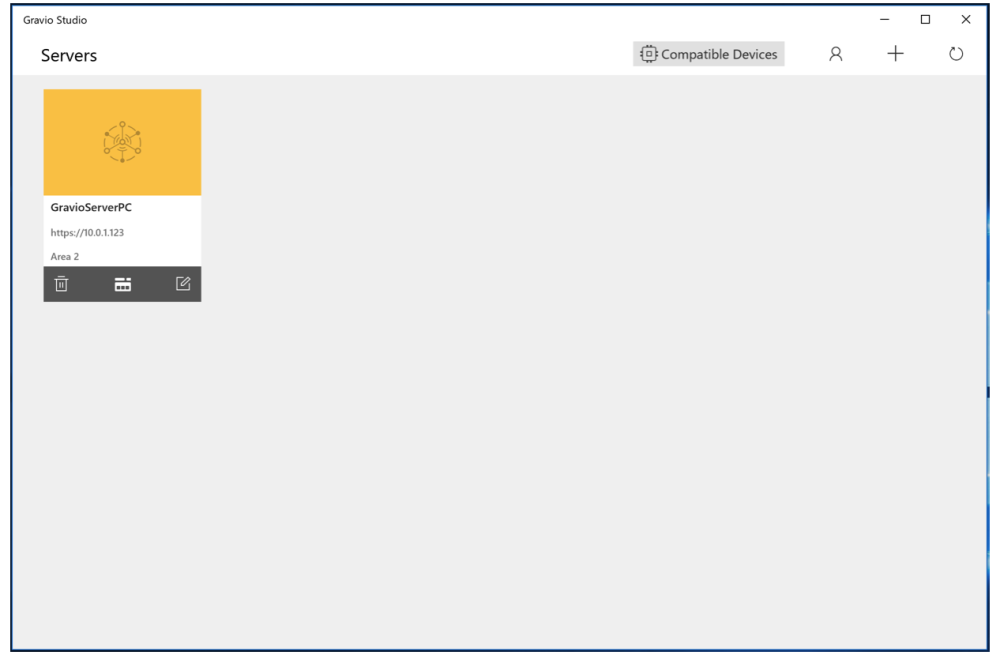 Congratulations, you have just successfully installed Gravio (Studio and Servers) on your Windows Machine.
Mac
To use Gravio in Mac, You can install Gravio Server in your Mac. And you can install Gravio Studio for Mac for managing your Gravio Server.
Run Gravio Server for Mac
First, You can download Gravio Server for Mac app from this link page.
Next, You can copy this app to Application Folder in your Mac.


run Gravio Services App to click managing Gravio Server.
Next, You can look the Gravio icon in Desktop menu area as the following. And click "Start Service"

Now, Successfully to run Gravio Server.

Install and run Gravio Studio for Mac
Next, Install Gravio Studio from the Mac App Store.
Click the icon to start Gravio Studio.


After start the app, You can look the signup page. If you already have the account, You can click to "Login" button. If you do not have it yet, Please signup.


Then you can look the Gravio Server in this top view.

Linux / Raspbian
Download the latest .deb package from https://download.gravio.com/release/linux/gravio_all.deb to your computer.
Download the latest "Raspbian" from https://www.raspberrypi.org/downloads/raspbian/ and burn the image to your SD card.
Connect to your Raspberry Pi using

SSH

.
Transfer your .deb package to the Raspberry Pi.
perform an upgrade of your system: sudo apt-get upgrade
Install Gravio using the apt package: sudo apt install ./<gravio package>.deb
run the services:
sudo systemctl enable gravioedge.service
sudo systemctl enable gravioaction.service
sudo systemctl enable graviocontrol.service
reboot your Raspberry so the services are started.
You can easily uninstall Gravio by using the command: sudo apt purge gravio
For a full uninstall, also remove the gravio folders in /etc/opt, /var/log and /var/opt
Feedback
Thanks for your feedback.