The Write Local File Action Component writes a
CSV
file from the data that it receives.
In this example, we connect it to a ReadCSV Action Component. You can see how the Local File Action Component picks up the incoming fields automatically under "In Fields":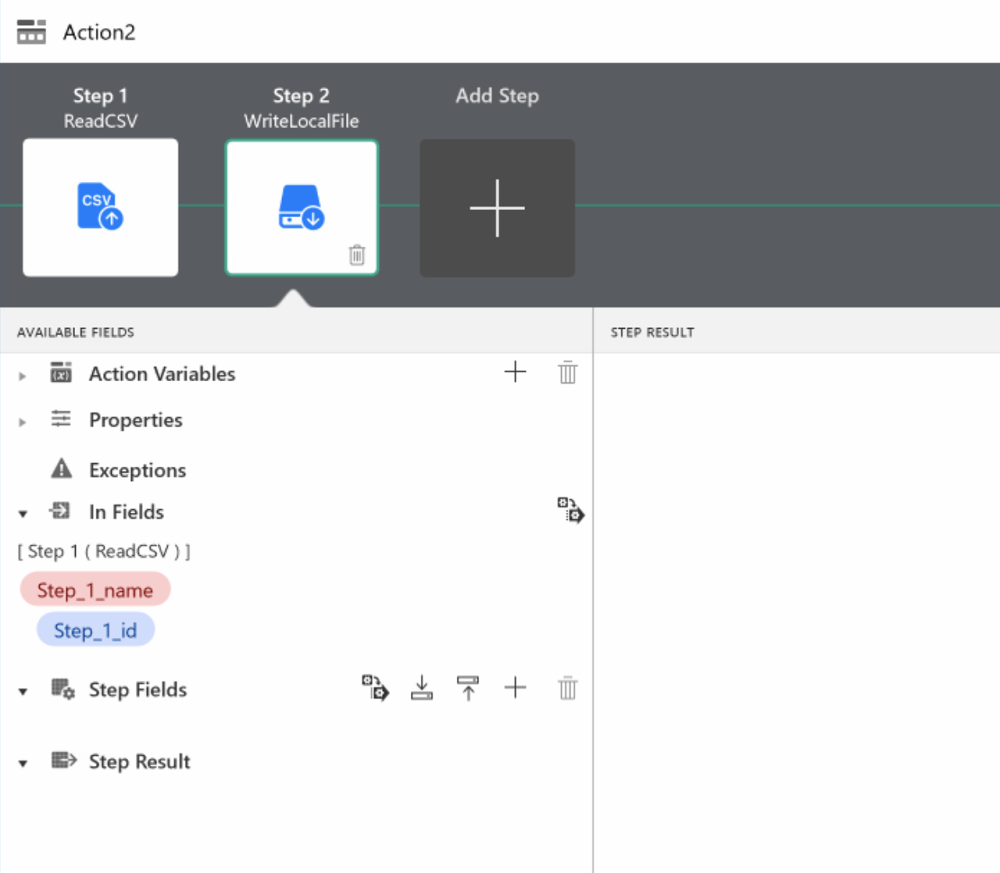 Unfold the In Fields section and click the "transpose" icon.

This will fill in the fields for the Step Results automatically. Note that the sin. prefix stands for "Step In":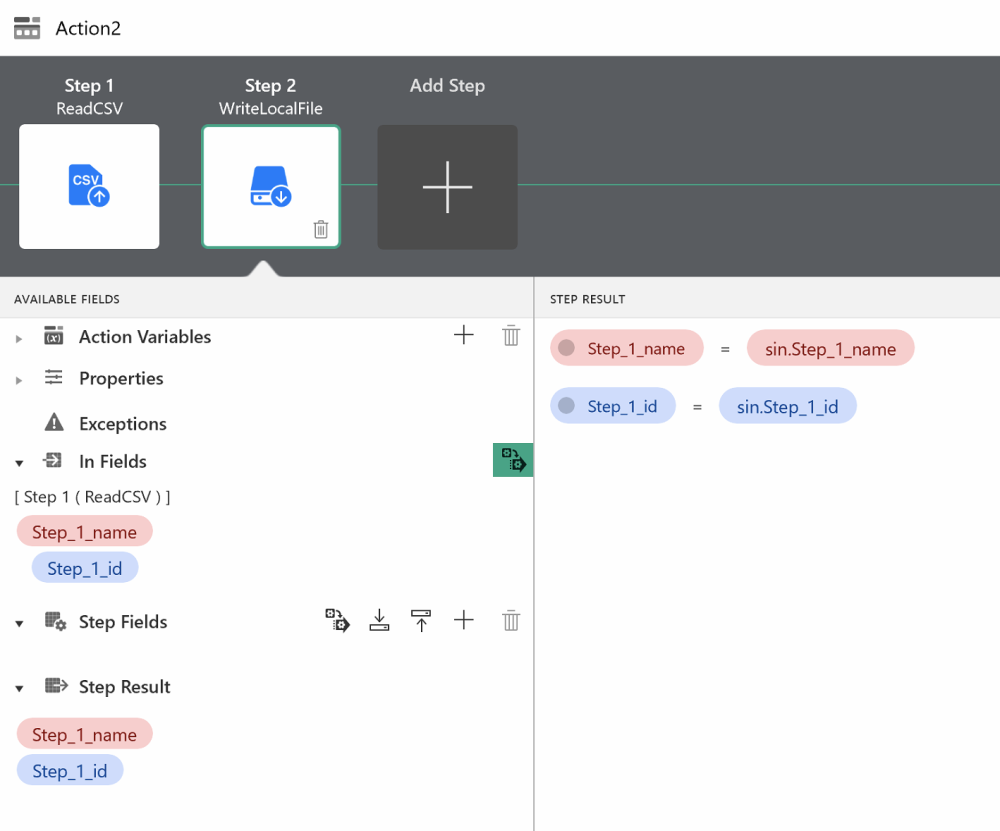 Once you have set the fields you can go to "Properties" and define under which filename the file should be stored on the local Gravio server: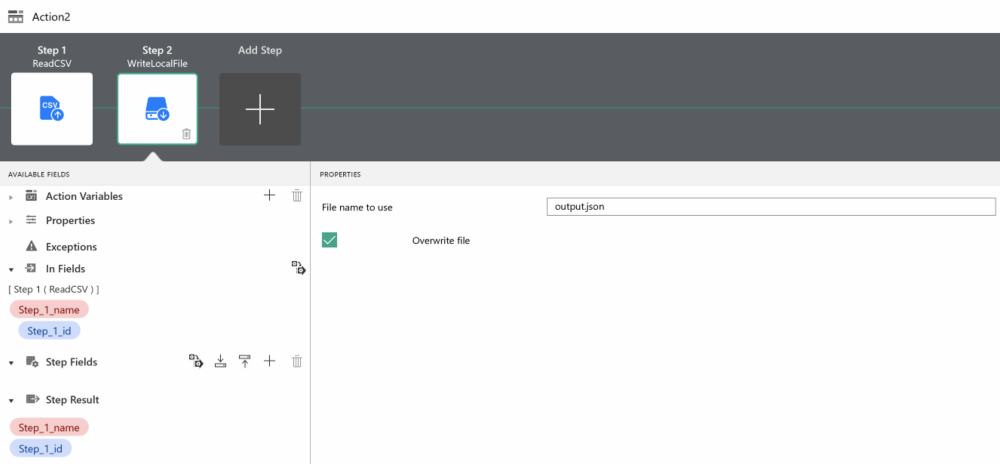 The file will be stored in the local directory:

The counterpart of this Action Component is the ReadLocalFile Component.
Feedback
Thanks for your feedback.